InMode

Insider

Blog
Turn Back the Clock Without the Scalpel
Treatment / Technology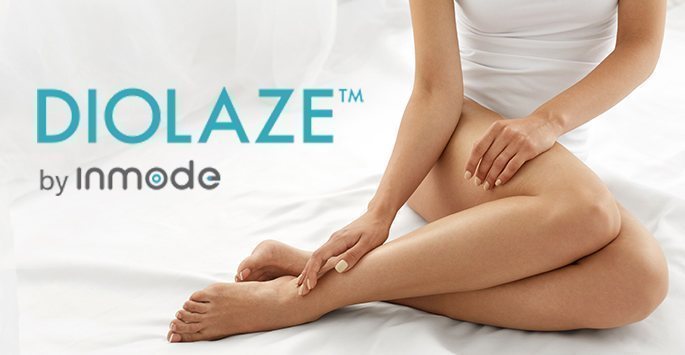 Author: Hela Goren, vice president of clinical affairs for InMode
Preview: We know that people want to defy aging. This is a human desire that has been around since the beginning of time. Egyptian queens Nefertiti and Cleopatra used aloe vera as part of their beauty regimen. Native American women have used jojoba oil as their secret weapon. As we age, our collagen and elastic tissue degrade, resulting in excess, loose skin.
Today, we have more powerful options for maintaining our beauty. From lasers to face lifts and neck lifts, thousands of creams and Botox injections – there's no shortage of options for improving one's appearance. The Global Anti-Aging Market was worth $250 billion in 2016 and estimated to grow at 5.8% annually, to reach $331.41 billion by 2021. (Orbis Research)
As a clinical leader in the aesthetics industry I believe it's our mission to find the most effective, safe and convenient methods for people to achieve their goals and live their most beautiful lives. Many people are choosing to take advantage of minimally-invasive and non-invasive options instead of going under the knife.
What's the difference?
With surgery, there is a longer recovery period and additional risk factors such as scarring. With non-invasive laser treatments, like our Forma technology, new collagen is formed and skin elasticity is improved using radio frequency (RF) energy. Forma is used on the face and is suitable for all skin types. Commonly treated areas include: forehead, crow's feet, upper eyelids, lower eyelids, nasolabial folds, jowls, smile lines and the neck. Loose, lax skin is a common cosmetic complaint. Forma smooths and tightens the skin to reduce fine lines and wrinkles, reversing the effects of aging and sun damage. It's completely painless – no anesthesia, no cutting, no needles and no downtime. Anyone who wants to stimulate their collagen for an improved complexion for a natural-looking approach to defying aging skin should consider a treatment with Forma.
A case report published by a team from Tufts University School of Medicine and the David Geffen School of Medicine at UCLA in the Journal of Cosmetic and Laser Therapy shows that Forma delivers clinical results:
"In this series, all treated patients were determined to have an effective treatment resulting in skin tightening and rhytid reduction following a series of 4-6 weekly RF treatments; over 70% of treated patients were observed to have a moderate or significant clinical improvement. This represents an extremely high response rate, as well as significant level of improvement not seen with previous RF and other non-invasive skin-tightening technologies."
Today's celebrities who are under pressure to maintain their appearance and still look natural choose Forma as their secret weapon:
Celebrity facialist Joanna Vargas, based in LA and NYC and who has an A-list clientele including Naomi Watts and Julianne Moore, has a "Forever Facial" that is used often before red carpet events that includes Forma plus an oxygen mask. Check out this segment on Extra where she tells all.
Cosmetic dermatologist, Dr. William Schweitzer, works with Lauren Kitt-Carter, a fitness fashion model who starred in the reality show "I Heart Nick Carter" (she's the wife of Nick Carter). She shares her story on Extra about how Forma helps keep her skin glowing for the camera and herself.
If you're ready to have healthier, younger looking skin and want to start the age defying process now, Forma is a good, non-invasive option to explore for you.
If you'd like more information, use our physician finder to schedule a consult for Forma in your area.
Are you a doctor? Learn more about Forma here: FORMA