FormaV
Dispositivo genital de uso terapéutico aprobado por la FDA en el tratamiento de la disfunción sexual o como complemento a los ejercicios de Kegel
Cómo Funciona
Radiofrecuencia bipolar subcutánea que proporciona un calentamiento de la pared interna del canal vaginal tratando la laxitud vaginal y la hipertrofia labial. La versatilidad de FormaV permite al médico ofrecer un tratamiento personalizado para abordar las preocupaciones derivadas de la salud femenina que puedan surgir por los cambios físicos, hormonales y por el envejecimiento.
Es un procedimiento médico no invasivo y no ablativo. Los resultados son prácticamente inmediatos y mejoran con el tiempo.
FormaV cuenta con una sonda, estéril y desechable, en la que se observa una escala de
centímetros que determina la profundidad de penetración en la vagina. En la parte superior, se
encuentran 3 electrodos que transmiten la radiofrecuencia y un sensor de temperatura interna
para extender el calentamiento de la pared vaginal a la temperatura óptima para mejorar los
resultados, sin ningún riesgo de quemaduras.
FormaV está indicado para:
Síndrome de relajación vaginal (VRS) en el extremo proximal del canal vaginal y/o
genitales externos.
Incontinencia urinaria de estrés (IUS)
Disfunción sexual
---
Tecnología FormaV
---
Beneficios
Adquirir: Forma tiene un sensor de temperatura integrado en la pieza de mano que lee la temperatura de la superficie de la piel 1000 veces por segundo, permitiendo al especialista adquirir la temperatura de la piel en tiempo real.
Control: El algoritmo del software permite una seguridad de aplicación de RF sin precedentes. La función "temperatura de corte" reduce la energía de RF automáticamente cuando la pieza de mano detecta que se ha alcanzado la temperatura requerida de la piel.
Extensión: Las pruebas clínicas sugieren que la exposición prolongada a temperaturas por encima de los 40ºC es ventajosa para obtener resultados clínicos óptimos. Solo la tecnología A.C.E. de InMode le permite utilizar temperaturas terapéuticas de forma segura y eficiente.
Especificaciones
| | |
| --- | --- |
| Potencia de salida RF: | Hasta 40 W |
| Frecuencia de salida: | 1 MHz |
| Modo de tratamiento: | Impulso únicoModo de repetición continuo |
| Corte de temperatura: | Ajustable por el operador hasta 42º C |

Testimonios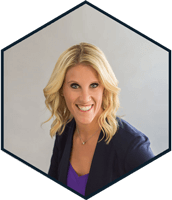 Dr. Jennifer Owen
"My patients that have had Votiva are thrilled with their results. Many have come back, even after the first treatment, with a dramatic improvement in symptoms."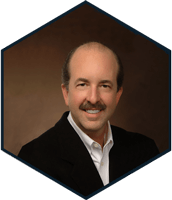 Dr. Jeffery Caruth
"I've performed hundreds of Votiva treatments, including treating patients as a part of my published research. To date, my patients have not had a single complication and virtually no discomfort."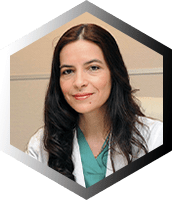 Dra. Zuramis Estrada
Votiva es muy recomendable en el postparto para tratar el síndrome de hiperlaxitud vaginal, en pacientes con hipertrofia de labios menores y mayores y no desean pasar por quirófano.