Forma
Estimulación de colágeno y mejora de la elasticidad de la piel.
Cómo funciona
El primer tratamiento térmico para la piel con ajuste automático para la generación de nuevo
colágeno y tensado de la piel.
Forma es una radiofrecuencia bipolar subdérmica no invasiva para la generación de nuevo colágeno y elastina. La radiofrecuencia fluye uniformemente entre los electrodos para ofrecer una experiencia térmica muy cómoda. Los sensores de temperatura incorporados permiten controlar la temperatura clínica, y mantenerla de forma prolongada a temperaturas terapeúticas durante un tiempo prolongado sin el riesgo de incidencias adversas para maximizar los resultados.
---
TECNOLOGÍA FORMA
---
Beneficios
Adquirir: Forma cuenta con unos termistores de radiofrecuencia inteligentes incorporados en la pieza de mano que leen la temperatura de la piel 1000 veces por segundo para "adquirir" una contracción terapéutica de la piel sin sobrecalentamiento. Los parámetros se muestran en el panel de control, y un indicador acústico avisa al usuario en el caso de cambios críticos en la temperatura y perfil de impendencia en tiempo real.
Control: Forma cuenta con un software único con un algoritmo que ofrece al médico una seguridad y control sin precedentes gracias a su "corte" de temperatura programable entre 35ºC y 45ºC.
Extensión: Pruebas clínicas indican que la exposición prolongada a 41ºC a 43ºC es ventajosa para el tensado de la piel. La función "EXTENDER" permite exponer la piel y/o el tejido adiposo a temperaturas clínicamente terapéuticas durante un tiempo prolongado sin el riesgo de incidencias adversas para maximizar los resultados.
Especificaciones
| | |
| --- | --- |
| Salida RF: | Hasta 65 W |
| Frecuencia de salida: | 1 MHz |
| Corte de temperatura: | Control de temperatura superficial en tiempo real establecido por el operador hasta 43ºC |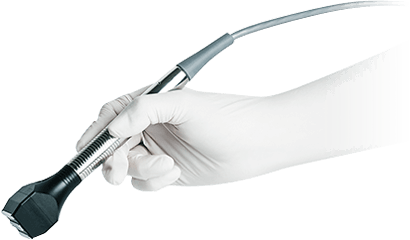 Testimonios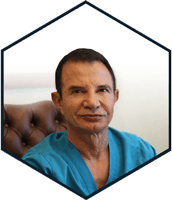 Dr. Hamid A. Towhidian
"Forma and Plus are amazing devices for skin tightening. Patients feel a difference after the first or second treatment which makes me love telling everyone about it. Best of all, there is NO pain & they feel at ease when I'm performing their treatment! When they're comfortable and happy, I'm happy."
Dr. A. Ortiz
"Forma uses bipolar radiofrequency technology to consistently deliver effective skin tightening in a noninvasive manner for a comfortable treatment with absolutely no downtime."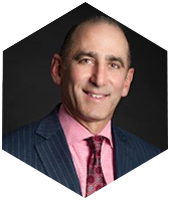 Dr. T. Loeb
"I am very pleased with the use of Fractora and Forma on the neck region. What makes this so exciting is there is no other treatment that provides such a powerful effect on a hard to treat area like the neck. The patient and I are both really happy with the results."