Plus
Estimula la formación de nuevo colágeno y mejora la elasticidad de la piel, ofreciendo resultados duraderos y extraordinarios.
Cómo funciona
Plus es un aplicador por calor sub-dérmico no invasivo que estimula el tejido subcutáneo. La energía de radiofrecuencia fluye de forma uniforme entre los electrodos para proporcionar una experiencia térmica confortable. Los controles de temperatura integrados permiten obtener temperaturas óptimas clínicamente probadas sin tener que preocuparse de puntos calientes o zonas sin tratar.
Tecnología Plus
---
Beneficios
Adquirir: Forma tiene un sensor de temperatura integrado en la pieza de mano que lee la temperatura de la superficie de la piel 1000 veces por segundo, permitiendo al especialista adquirir la temperatura de la piel en tiempo real.
Control: El algoritmo del software permite una seguridad de aplicación de RF sin precedentes. La función "temperatura de corte" reduce la energía de RF automáticamente cuando la pieza de mano detecta que se ha alcanzado la temperatura requerida de la piel.
Extensión: Las pruebas clínicas sugieren que la exposición prolongada a temperaturas por encima de los 40ºC es ventajosa para obtener resultados clínicos óptimos. Solo la tecnología A.C.E. de InMode le permite utilizar temperaturas terapéuticas de forma segura y eficiente.
Especificaciones
| | |
| --- | --- |
| Frecuencia de salida RF: | Hasta 65 W |
| Frecuencia de salida: | 1 MHz |
| Corte de temperatura: | Mediciones de temperatura en tiempo real configuradas por el operador, hasta 43ºC |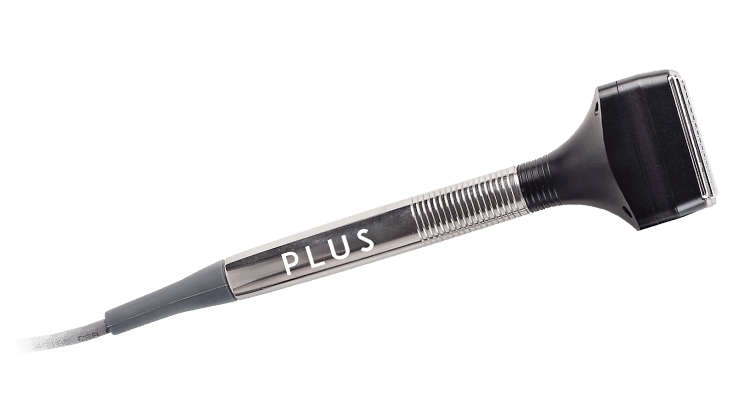 Testimonios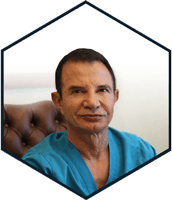 Dr. Hamid A. Towhidian
"Forma and Plus are amazing devices for skin tightening. Patients feel a difference after the first or second treatment which makes me love telling everyone about it. Best of all, there is NO pain & they feel at ease when I'm performing their treatment! When they're comfortable and happy, I'm happy."