InMode

Insider

Blog
Damage Undone — Using Photo Rejuvenation to Repair Sun-Damaged Skin
Treatment / Technology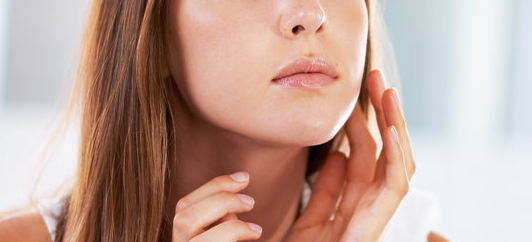 Tanner's Remorse — How Photo Rejuvenation Helps Sun-Damaged Skin
Our sun is the source of all energy in our solar system. When it shines down on our skin it makes vitamin D and helps keep us healthy. But too much of a good thing, even sunshine, can lead to adverse effects that ultimately damage the skin.
To help fight back against the damaging effects of the sun's rays there is Lumecca, InMode's breakthrough intense pulsed light (IPL) skin rejuvenation technology that allows clinicians to treat a variety of skin types and conditions with just a session or two, as opposed to the 4-6 treatments you might expect with other standard IPL devices. Delivering up to 3X more energy in the 500-600 nm range for unparalleled clarity, Lumecca delivers improved efficacy for vascular and pigmented lesions with reduced treatment times due to its large spot size and high pulse repetition rate. Experience Lumecca and enjoy all the benefits of younger looking skin.
We recently sat down with Dr. Judith Hellman of Hellman Dermatology, one of New York City's top-rated dermatologists, to discuss the benefits of using Lumecca in her practice.
About Dr. Hellman
Dr. Hellman is a  board-certified dermatologist that practices medical dermatology and also specializes in laser surgery, anti-aging skin treatments and dermatologic surgery. She received her B.A. Magna Cum Laude from Boston's Berklee College of Music. An accomplished musician, she decided to switch gears and pursue a medical career.
Dr. Hellman became board-certified in dermatology in 1994. She is currently an associate professor in the Department of Dermatology at Mt. Sinai Medical Center and has authored numerous papers for medical journals on a variety of topics.
Dr. Hellman has been in private practice in New York City since 1993.  She is a fellow of the American Academy of Dermatology, American Society for Laser Surgery and Medicine, Dermatologic Society of Greater New York and others. She is affiliated with the Mount Sinai Medical Center in New York and has been a guest on various radio and TV programs as well as interviewed in a variety of magazines on medical and cosmetic dermatology topics.
What are the most common reasons patients get Lumecca treatments?
The most common reason patients seek skin rejuvenation treatments with Lumecca is to get rid of brown spots and sun-damaged skin, especially on the face and décolleté—or neckline—but also on the arms, hands and even legs.  A second common complaint is rosacea, which is ruddy skin with unsightly "broken blood vessels" or capillaries.
When treating sun-damaged skin, how quickly can patients expect to see results?
Lumecca can often improve the clarity of the skin with a single treatment, leaving it looking younger. But depending on the extent and condition of the treatment area, a second treatment may be necessary. This is much different from other IPL technologies, where 4-6 treatments are routinely necessary! Patients save both time and money, which they can then put into fillers, Botox or other laser treatments.
Can patients expect any discomfort or pain?
Patients typically report no discomfort during the treatment. This is partially due to the highly effective cooling of the treatment tip, which eliminates the sensation of heat during the pulses.
What are the potential side effects of this treatment?
For the most part, patients don't experience any side effects from Lumecca treatments. Sometimes there are mild skin reactions, but these usually resolve themselves within a few hours. Some patients find they're sensitive to sunlight in the hours following the treatment. For this reason, it's recommended to avoid direct sunlight, especially tanning.
How much downtime can a patient expect after each treatment?
The skin may appear reddish for maybe 30-60 minutes after the treatment. The dark spots will turn temporarily darker after a successful treatment, then flake off like coffee grounds within one or two weeks. In the meantime, a little foundation can cover up the skin for an even appearance. The final result is a luminous, clear skin tone that truly gives justice to the name "Lumecca"!
How effective is Lumecca treating other facial concerns such as port veins, rosacea, etc.?
Lumecca is great for treating a range of discoloration concerns, including vascular blemishes, unsightly broken red and blue capillaries, spider veins and rosacea. Port wine stains can also be treated. Lumecca is so powerful, it can function similar to a pulse dye laser, which is the gold standard for red color lesions.
How is Lumecca able to get effective results in fewer treatments in comparison to other IPL skin rejuvenation techniques?
Lumecca is uniquely effective because it has its peak power in the range of the visible light spectrum, where there is the best absorption of light by both melanin and hemoglobin (Hgb). As such, Lumecca targets red and brown color highly effectively. I have used other IPLs in my career, and simply said, I am in awe about the quick and complete results of Lumecca! I would not change it with any other device.
Should patients be concerned if they notice post-treatment flaking or black specks?
Absolutely not! On the contrary, this is a normal and desired outcome of a successful treatment and shows that the treatment successfully hit its target in the skin. The black specks will typically resolve within a week or two.
How long does a typical Lumecca session last?
Lumecca is very fast and has a big spot size. For this reason, a large area can be covered very quickly.  I can treat a full face, two passes, in just eight to ten minutes with ease. I can also do the décolleté area just as quickly. A full arm can take about eight to ten minutes max as well. It's truly an amazing technology which spares the time of both doctor and patient alike.
Some patients report that freckles can appear darker right after IPL photo rejuvenation treatments. Why does this happen, and how long does it last?
This is temporary darkening that actually means the treatment successfully reached its target in the skin. In the case of freckles, that target is melanin. The absorbed light causes the dark color to break up and then flake off over the next week or two after the treatment. My patients are well prepared for this in advance and use a good quality coverup, like Dermablend, until the effect wears off. The resulting clarity and radiant skin tone is well worth this minor inconvenience to them!
Repair sun-damaged skin with Lumecca
Even the most diligent SPF regimen can still lead to sun-damaged skin. Fortunately, InMode's Lumecca is an IPL skin rejuvenation device specifically designed to help clarify your skin and undo the harm caused by years of sun exposure.
To learn more about Lumecca, or to find a doctor in your area who can give you Lumecca treatments, contact us today.