InMode

Insider

Blog
RADIOFREQUENCY-ASSISTED LIPOSUCTION FOR NECK AND LOWER FACE ADIPODERMAL REMODELING AND CONTOURING
Treatment / Technology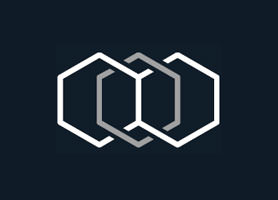 Background: The purpose of this study is to report our experience using radio-frequency-assisted liposuction (RFAL) for neck and face contouring. This article details the operative technique, selection, complications, third-party surgeon appraisal, and patient satisfaction survey.
Methods: From November 2009 to November 2013, 55 patients who underwent RFAL treatment were enrolled in the study. Postoperative patient satisfaction surveys were conducted, and 2 independent plastic surgeons evaluated contour and skin quality with randomized preoperative and postoperative photographs at 6 months post operatively. The different parameters recorded involved age, sex, weight, body mass index, operative time, amount of fat aspirated and energy delivered, complications, and aesthetic outcome in 1 and 4 weeks and 3 and 6 months. Our longest follow-up was 4 years. Patients were asked 6 months post operatively to grade their satisfaction as poor, no change, moderate, good, and excellent.
Results: The mean age was 51 years (range, 35–61 years), and the mean amount of fat aspirated was 30 mL (range, 10–200 mL). Five out of 55 patients (9.1%) developed tissue hardness that resolved with massage. All patients were followed up for a minimum of 6 months. Eighty-five percent of patients were satisfied with their contouring result and degree of skin tightening (48/55 patients). Two independent plastic surgeons considered the improvement in contouring and degree of skin tightening good to excellent in 52 of 55 cases.
Conclusions: In appropriately selected patients, RFAL neck and face contouring represent a safe procedure to achieve significant improvement of the skin laxity and fat deposits of the cervicomental zone and jowls.
Conclusions: Radiofrequency-assisted tissue tightening, when applied in conjunction with SAL, is effective in achieving greater skin surface area
reduction.